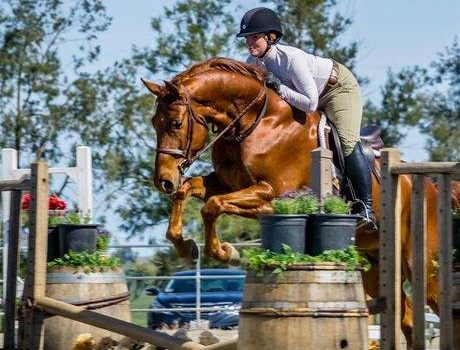 SAHJA Hunter/Jumper Shows
Shows may be entered day-of in the show office starting at 7am. Alternatively, entries may be mailed (postmarked no less than 10 days prior to the show date) to Tina Haas, 34270 Co Rd 20, Woodland CA 95695, or emailed (no less than 48 hours prior to the show start) to keila@woodlandstallion.com.
Click here for Release of Liability (must accompany entry form)
February 15
March 7
April 19 Unfortunately cancelled due to COVID-19
May 16 Unfortunately cancelled due to COVID-19
July 4
August 8
September 26
October 31
For assistance with your entry, you may contact Show Manager Keila Golden at keila@woodlandstallion.com / (530) 505-1090
---
The Sacramento Area Hunter Jumper Association was founded in 1987 by a small group of riders and trainers. Their purpose was to develop a local association dedicated to supporting, educating, and introducing beginning and intermediate riders and horses to the horse show environment, and to provide a consistent framework for local shows. SAHJA members have the opportunity to compete for year-end awards. Over the years SAHJA has continued to meet its goals by setting standards for shows and show judges similar to those of the us equestrian organization.
---